May 2019
| Mon | Tue | Wed | Thu | Fri | Sat | Sun |
| --- | --- | --- | --- | --- | --- | --- |
| | | 1 | 2 | 3 | 4 | 5 |
| 6 | 7 | 8 | 9 | 10 | 11 | 12 |
| 13 | 14 | 15 | 16 | 17 | 18 | 19 |
| 20 | 21 | 22 | 23 | 24 | 25 | 26 |
| 27 | 28 | 29 | 30 | 31 | | |
Calendar

Me:
Name: Lively
Age: 2 years old
Rank: Alpha Female
Gender: Female
Wolf color:Bright Brown.
Markings/Scars:The typical marks of Iberian Wolf.
Personality: She's familiar, lively, trustful, active and sweet. Although sometimes she can put herself to the defensive in the unjust causes. She is in pack with her brother Strong, always she is optimistic and she enchants to hide. She's the fastest wolf near these lands, she can advise elite guards more faster than others. She almost invariably win the races!
History: I was born in Asturias, a beautiful place, with my 4 siblings of the same litter and with the company of my two big siblings; Kanti and Strong. My father Powerful and my mother Hope told me I had a gift because it was so quick, I remember that I liked follow butterflies butterfly and even run faster than them.When I was a month, I was kidnapped by a monster (a human). Just remember that during transport the truck collapsed and all of we were free, except my 4 brothers and my mother who fell asleep on the floor (or so I thought) I stayed a long beside with my mother, hoping to wake up (now I know that's impossible, because she's dead). I was lost and I don't know what to do, I can remember hearing the howl far from my father, Strong gently take me with his mouth and take with the rest of the pack.
After a time I remember, as I and my sister are playing on a small hill when we saw a wolf pack approaching to our pack, they were with us long time until we fought with them, we withdraw from the fight and we change the zone. My dad cast Strong out of the pack giving he all the blame, I believed in his innocence and I went with him, when i have only one year old.
When i leave out my pack and i started a new life with Strong, I'm not sure where we went because he was guiding me,
I can remember that the first place when we went was very sandy and dry, I also remember that we get together with other wolves and my brother was a hunter. As we left there and we had another pack "Banishing Winds Pack" which was very comfortable. But my brother went there and i did not know most of it, until later I saw him in " Blazing Flame Pack". He present to me this pack which i accepts, and I was very well as Patrol! Then, I decided start my own pack "Whispering Forest Pack"!!
Brother: Strong
Nephew: Fear
IMAGES: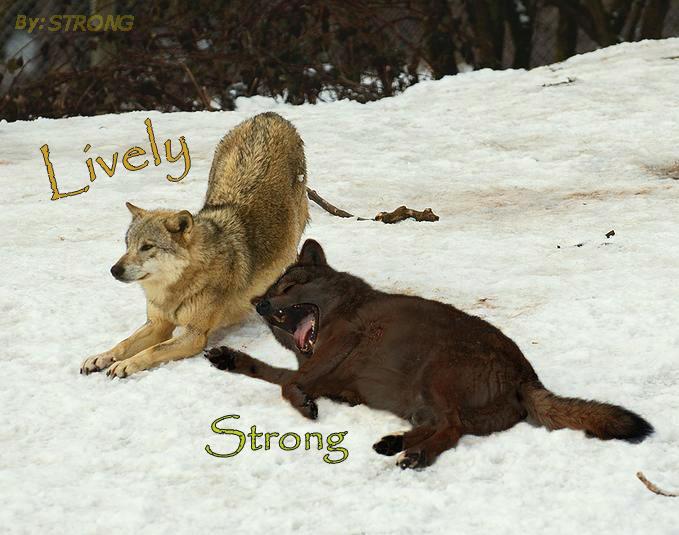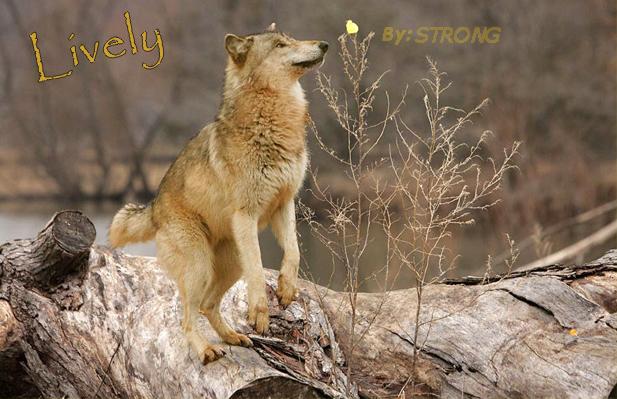 Lively

Alpha Female






---
Permissions in this forum:
You
cannot
reply to topics in this forum